Working towards implementation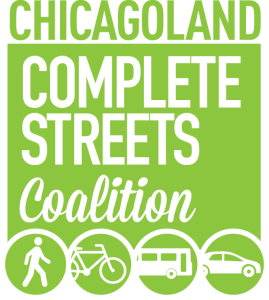 The Chicagoland Complete Streets Coalition serves as a forum for learning and networking in order to advance Complete Streets implementation in the greater Chicago region.
The Coalition meetings are open to anyone that's interested in Complete Streets. The meetings are currently held every other month, and our membership includes representatives from villages, cities, councils of governments, public health organizations, and local and regional government agencies involved with transportation and the built environment.
For more information or to be added to the Coalition e-mail list, please send us a message from our Contact page.